Kerry 1916: Histories and Legacies of the Easter Rising – A Centenary Record
Edited by Bridget McAuliffe, Mary McAuliffe and Owen O'Shea
Frequently overlooked and overshadowed by events in Dublin, the significance of what occurred in Kerry – and the role played by hundreds of Kerry men and women – prior to and during the Easter Rising of 1916 is considerable. Kerry 1916: Histories and Legacies of the Easter Rising – A Centenary Record presents the definitive account of events in Kerry during this tumultuous period and how they impacted on the Easter Rising and the subsequent shaping of Irish history.
From critical events at Banna to Ballykissane and Kenmare to Valentia, seminal moments in our history are framed around other lesser-known incidents and episodes in the county before and during Easter Week. Published for the first time – and drawn from first-hand accounts, witness statements and archive material – is a list of over 100 Kerry men and women arrested for their involvement as well as the stories of dozens of other Kerry natives who played a major role in the rebellion.
Including a diverse range of contributions from academics, experts and local historians, and with an introduction by Professor Joe Lee, this book portrays a county ready to play its part in the preparations for rebellion, the central role of many Kerry men and women in those preparations as well as in the uprising itself on the streets of Dublin, in Kerry and other counties.
Featuring extensive newspaper reports from the time, previously unpublished photographs from the period, and a detailed timeline of events, Kerry 1916: Histories and Legacies of the Easter Rising – A Centenary Record sets the pivotal role of Kerry and its people in its rightful context of the wider revolutionary period in Ireland.
'Absorbing, significant, important' (Professor Joe Lee, Professor for Irish Studies, New York University)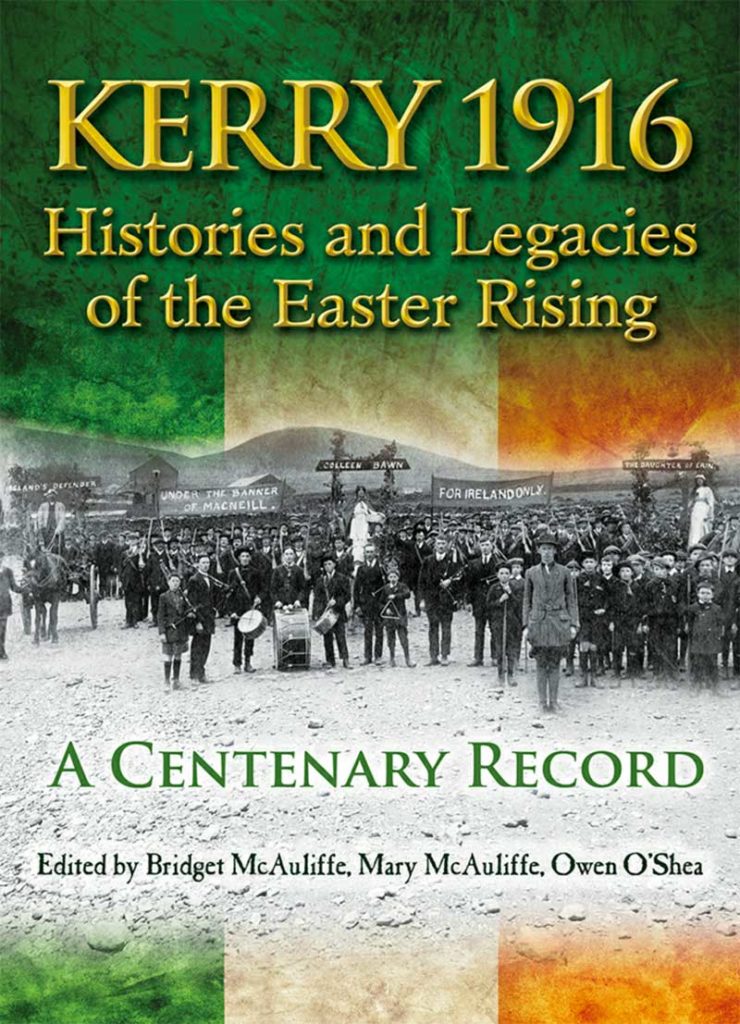 Launch of the 'Kerry 1916' book
View the panel of experts' discussion from the launch of the 'Kerry 1916' book in April 2016: