Mise, le Meas' draws on original material from combatants and their survivors
A unique visual media exhibition which is based on original documents and accounts from the people who were affected by the Civil War in Kerry will form part of a forthcoming conference on the conflict which takes places at Siamsa Tíre later this month.
Mise, le Meas is an innovative collaboration between visual media students from MTU Kerry Campus and Kerry College and presents a series of creative interpretations of the events of the Civil War in the county as well as the stories many combatants and survivors.
The exhibition follows months of research and preparation by students of the BA (Hons) in Animation, Visual Effects and Motion Design at the Munster Technological University, alongside learners of the Digital Design and Visual Communication Programme in Kerry College.
The large format and small-scale works, both printed and digital, are based on the lives of local individuals. Included are well-known local figures such as Stephen Fuller, the sole survivor of the Ballyseedy and Private Joseph O'Brien, who was seriously injured in the trip-mine explosion at Knocknagoshel.
There is also a particular emphasis on the inclusion of women and their experience of the Civil War. The stories of Cumann na mBan members, Elizabeth Dunne and Mollie O'Shea are explored, with a graphic novel format illustrating the story of the Power sisters from Tralee. The creative format promises to be of interest to a wide audience and of particular interest to local schools.
'The students have created inspiring and diverse visual responses to Civil War narratives, focusing on original documentation and poignant letters sent and received during this tumultuous and formative period in Irish history,' said MTU lecturer, Lisa McElligott.
The project, which is funded by the Student Transitions Fund at MTU Kerry Campus, will be opened by the Minister for Education, Norma Foley TD next week and will run at the Siamsa Tíre Gallery from 17 February to 1 March. Admission to the exhibition is free.
One of the co-organisers of the Kerry Civil War Conference, Bridget McAuliffe, said that Mise, le Meas will greatly complement the conference talks and discussions and will introduce key themes of the conference in a very creative way to a wide audience.
'We are excited to be collaborating with the students who have really embraced the project. Their unique personal interpretations of the stories of some of the ordinary people of Kerry who were so impacted by the war are both thought-provoking and inspiring. They offer a very new and engaging way in which to examine the war and its legacy in Kerry,' she said.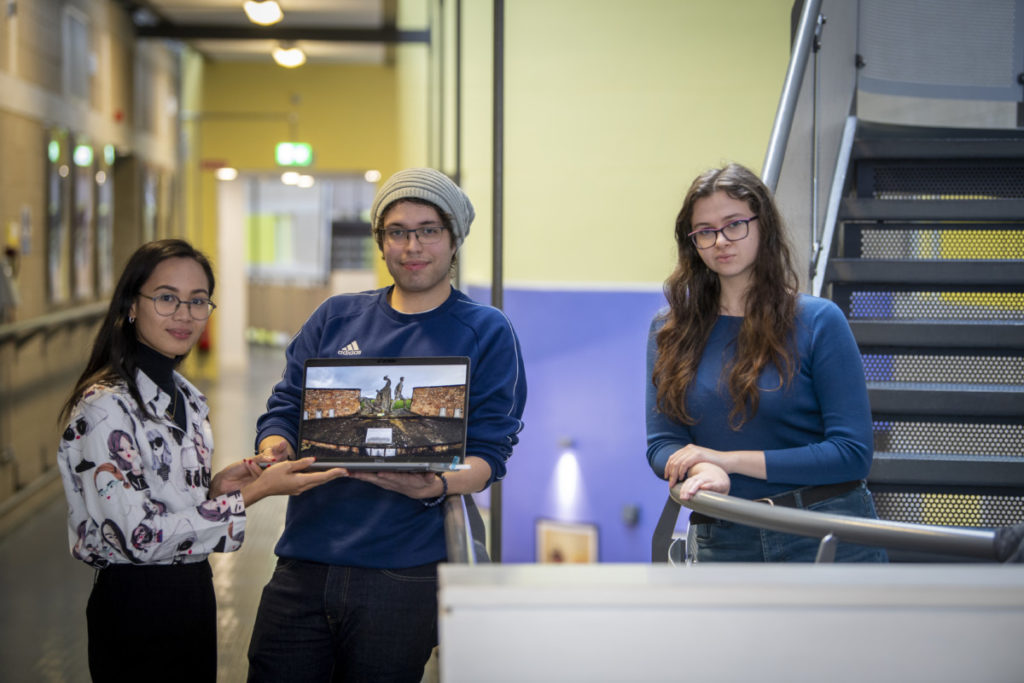 The Kerry Civil War Conference, which takes place on 23, 24 and 25 February, forms part of the Decade of Centenaries Programme for 2023 and is supported by Kerry County Council and the Department of Tourism, Culture, Arts, Gaeltacht, Sport and Media. For more information and bookings see www.kerrycivilwarconference.ie and www.siamsatire.com